Cynaptx enabled hassle-free Virtual Hiring for Australian International School, Singapore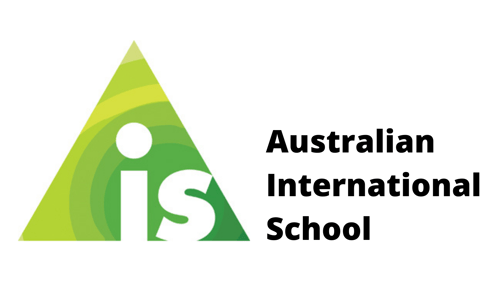 "Australian International School Singapore is a well-established international school providing quality international education to students for over 25 years. The continued success of AIS over this period of time is based on recruiting and retaining the best educators from around the globe. Australian International School has a vision to be known internationally as an institution that represents educational excellence in all aspects of its operation and thus quality manpower is quintessential. We have stringent profile validation, background verification, and interview processes. We do not want to compromise on our hiring process when we hire virtually and at the same time, our interviewers and candidates should not be overwhelmed by the complex virtual hiring process. Cynaptx proved to be the perfect solution for our needs, enabled us to achieve great results, the experience with Cynaptx was a collaborative one as they listened to our needs and adjusted their workflow and product to help us achieve our goals"
Adam Patterson
Head of Elementary, Australian International School
AIS Requirements
AIS was looking for a Virtual Recruitment Platform that will let them host a virtual hiring session of 2 weeks duration. The platform should be simple and easy to use for all stakeholders, extremely scalable, without any restrictions on the duration of sessions and the number of participants. Virtual Hiring sessions should run in an automated mode with Hiring Managers and Candidates doing what they are expected to do without causing additional workload for the HR team. AIS preferred to use Microsoft Teams for the meetings as their organization is already using it.
Prescreening workflow
AIS wanted a prescreening process where candidate profiles are vetted and only the candidates approved by AIS hiring managers will be granted entry to the Virtual Hiring session. During the Virtual Hiring session, candidates will have 60 mins interviews with Hiring Managers.
How Cynaptx enabled AIS:
Cynaptx helps bring to life a customer's unique hiring process. To that end, Cynaptx helped AIS to source and engage with quality resources in the following manner:
AIS Hiring Team created a Virtual Hiring session on Cynaptx, created booths for each school category they are hiring for.

Cynaptx provided a candidate registration page/landing page that AIS can market to attract candidates.

Hiring Managers set up their available timeslots for interviews on Cynaptx.

Candidates register using the custom registration form and uploaded resume documents

AIS Hiring Team evaluated candidates and approved the qualified profiles to grant entry to the virtual hiring session.

Cynaptx automatically invited the approved candidates to the virtual hiring session.

Candidates went to various virtual booths and scheduled interviews with the hiring managers in each booth based on their availability.

Cynaptx automatically generated a Microsoft Teams meeting link for each meeting scheduled and sent out a calendar invite to the Hiring Manager and the Candidate.

Meetings started automatically at the scheduled time and participants joined either using the Teams meeting link they received in email or from their Cynaptx account.
Benefits Delivered:
Automated Virtual Hiring, zero confusion.

Easy to use platform, Microsoft Teams is a familiar tool.

Reduced workload for HR/Talent Acquisition team and minimum interventions needed during the event.

Prescreening ensured that only qualified candidates could enter the event and others were filtered out at the gate.

Best in class customer support and user experience.

Ability to showcase AIS as a premium employer throughout the fair.

A cost-effective approach to recruiting teachers from around the globe.